---
DESIGN + RESEARCH DEVELOPMENT, THE OHIO STATE UNIVERSITY 2021-2023
mfa candidate
---
Discursive design
key terms | public health, empathy, care ethics, nudging
Group Collaborative Studio | Research Dossier
Spring 2022

Using discursive design to shed light and insight on public health disparities allowed me to think creatively about a variety of social issues ranging from work-life balance to active living. Aiming to make solutions that may not "work" but are provoking enough to bring about change in the future, I learned that there is power is being able to think outside of realistic terms and that truly caring for someone means considering all kinds of people and living situations. These projects were a collective effort from classmates that alternated throughout the semester, emphasizing the need for multidisciplinary approaches and collaboration for achieving social good and impact.

The final document will be completed in May or June of 2022!

Design futuring
key terms | futuring, speculative design, afrofuturism, urban spaces
winded.
Fall 2021
​
Using science fiction as a means to shed light on some of the real experiences of marginalized populations, this short story speaks about the reality of outside forces dictating individual fate and the complexities that can result from that.

This exercise allowed me to express my creativity through writing, imagining, and using site-specific features to help my ideas resonate with others. Science fiction is known to address pertinent issues is a way that is digestible by the public, and I am interested in using this technique to spur innovative thinking about design and society.

I plan to finish this piece in the future, as well as practice writing other short stories.

Overnight on the eve of the new year, something in the air shifted. The disgust and dismay of all of the wealthiest, most-travelled, and highly college educated spread throughout the city like a pandemic wave. Nothing and no one could escape its grasp. Nothing would ever be the same...

---

CO-DESIGN
KEY TERMS | PARTICIPATORY DESIGN, STAKEHOLDERS, COLLABORATION, MULTI-DISCIPLINARY

Group Project | Environmental Sustainability in Columbus, Ohio's University District
​Spring 2022

This class effort of canvassing and mapping out the University District to get more acquainted with its needs and demographics led to our group focusing on environmental sustainability. Doing so, we wanted to know how the current and future stakeholders in the area views and participates in sustainable practices as well as who has perceived responsibility to sustain them. Using an online survey and conducting co-design sessions with university staff, Ohio State students, and local residents helped us visualize this and allowed for collective dreaming of how this area can look within the next ten to fifteen years.

In the future, I plan to keep using co-design as a way to work with communities and allow their lived experiences to influence design proposals.

Group Project | Mapping Community Gardens in Columbus, Ohio.
​Spring 2022

This group project aimed at creating an updated virtual map of all local community gardens throughout the city and what communities they serve in attempt to understand food insecurity and inaccessibility to fresh produce, learning how to build sustainable community initiatives, as well as suggesting ways to promote other involvement in the cause.

We only interacted with about five organizations, but the findings revealed that future expansion is promising throughout the city and that youth are leading the way to changing how society learns about and understands food.

Group Project | Power Dynamics
Fall 2021

This project used co-design methods to interact with Ohio State faculty and students, personal contacts, and social media outlets for the purpose of understanding general perceptions of power and influence. Ohio State students used puppets to reenact their own experiences and understandings of a person in power, while we canvassed a wider scope with an online survey asking a variety of questions about the topic.

This project revealed that many either feel empowered through their own capabilities or look to the elders and leaders in society, showing polarized opinions about the topic while reassuring that there is a shift happening in who an what people feel influenced by.
Individual Project | Observing and Designing with Squirrels on Ohio State's Main Campus
​Fall 2021

For this co-design project, I observed squirrels to study their movement and behavioral patterns in order to be more inclusive of their involvement on campus. I believe it is important to consider animals and other natural aspects in all social aspects, especially when urban development is the cause for displacement and degradation of natural habitat.
​
​During this time, I was surprised to see their adaptation to humans and cars, as well as experiencing similar inconveniences gauging traffic and competing for resources. Based on my observations, I drafted some design solutions that I thought may be beneficial.
---
technology + making
key terms | exploration, emerging technology, iterations, thesis honing
the beYOUtiful Community Center | A community center for Black and Brown Youth
Fall 2021

This project was a more recent attempt to become reacclimated with Revit software, as well as design an interior and urban space addressing my research interest of creating inclusive spaces for Black communities that foster a sense of belonging. This proposed center is made for youth to be able to have a safe location to go outside of their home that fosters connections to nature and creativity, while educating them about Black and Brown history.

I look forward to growing my Revit skills with further projects and designing more spaces for Black communities that reflect their wants and needs.
---
URBAN affAIRS + PLANNING, WRIGHT STATE UNIVERSITY 2018-2020
bachelor of arts

---

---

Recognizing & Mobilizing All of a Community's Assets. 2020.
File Size:
287 kb
File Type:
pptx

Download File

---

The Influence of Community Design and Planning on Quality of Life. 2020.
File Size:
4435 kb
File Type:
docx

Download File

---

Planners and designers are responsible for creating spaces that address the needs of the people utilizing them, while simultaneously allowing natural and built environments to engage living things and be fully experienced. For this to become the norm, a combination of creativity, positive progression, and the incorporation of social responsibility into decision making processes must start being mandated. Only by knowing the community you serve, as well as their wants and needs, can systems be made to correctly represent them" (Brooks, 2020).



Urban Revitalization and Renewal in Downtown Dayton, Ohio. 2018.
File Size:
32 kb
File Type:
docx

Download File

---

When a city is thought about, most people can and will remember certain features or identifiable landmarks that provide unique memories and experiences. Examples of these can include major historical monuments, a vivid mural spread across the side of a brick building, or even the smell of different foods when entering a downtown area during lunch time. Although these physical manifestations differ greatly, they all have one basis in common: people.
​Humans lie at the root of city design ​and are the beings fueling the continuous change of the urban societies and cultures needing proper and efficient management" (Brooks, 2018).

Fun + Informative Infographic this way!
---
First + second year ID studio, kent state university 2015-2017
The Hustle Hideaway | A Modern Take on an Eclectic Style
This group project merged 70's and modern styles to create a vibrant, yet enticing ADA complaint hotel room.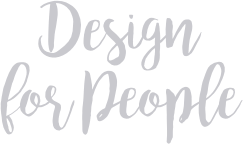 ---
for further inquiries + DEEPER EXPLANATIONS, click on 'talk to me' now!
---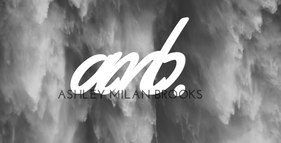 love your process